Counselling Services
In this world, it can be hard to reach out for help. It can be hard to take that next step. After almost 30 years of working with individuals, couples, families and groups, I know that real change can and does happen. You do not have to stay stuck in the same old rut, listen to the same old thoughts, or accept that this is as good as it is going to get. Sometimes all it takes is a "leap of faith". Sometimes all it takes is a single step. Please contact me for more information about how I can help you take the next step.
As part of my commitment to offering high quality, professional counselling services I continue to learn and develop professionally and seek clinical supervision and consultation when needed.
Meeting God in the Shadows: A Grief Therapy Group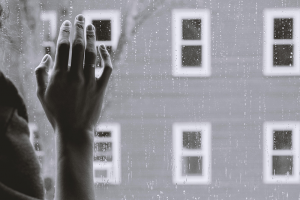 Are you grieving the loss of someone you love?
Is it hard for you to experience God right now?
Are you angry? Lonely? Scared?
Are you not sure what happens next?
This 12-week Grief Therapy Group may be what you need – to ask tough questions, to receive care and support, and to journey with God through this season of life. This is a professionally facilitated grief therapy group. We will be discussing topics in a supportive, caring group format. Come be blessed!
Where:  White Rock Baptist Church
1657- 140 Street, www.whiterockbaptist.ca
When:   Next group to start in January, 2020.
Cost:  $120 for this 12- week group, payable at the first session (by credit, debit, cheque   or cash).  This is a good deal! Private Registered Counsellors usually charge $120 for one session, and this group offers 18 hours of counselling and support for the same price!
To Register: Call Heather at 778-554-5751
Pre-registration required for this group.
When you are too tired to "count sheep": Overcoming Insomnia and Achieving a Restful Sleep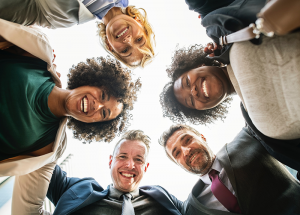 A good sleep has so many "quality of life" and health benefits, but often a good sleep can feel impossible to achieve. In this group, I will teach you concrete skills for overcoming insomnia once and for all. Using the tried and true gold standard approach for treating insomnia – Cognitive Behavioral Therapy for Insomnia (CBT-i), you will learn how to monitor your sleep, use a buffer zone, create a sleep sanctuary and finally achieve a more restful, deep sleep – that sleep that you have been craving. If you are too tired to count sheep anymore, this group is for you. This group is an educational group.
Duration: 8 weekly sessions (90 minutes each)
Cost: $250.00 for the group (plus the cost of a workbook)
Stress Busters: Slowing Down to the Rhythm of Life
We all have so many demands that can pull us in so many directions. It can be hard to catch your breath, and slow down to the rhythm of life. In this group, I will teach you how to take a deep breath, use imagery to relax, and change thought habits that fuel stress. I will also teach mindfulness practices, and how to use the spiritual practice of contemplation to achieve a sense of peace and quiet your racing mind and heart. If you are ready to learn some concrete, tried and tested skills to bust stress, this group is for you.
This group is psycho-educational, with an emphasis on experiential exercises so that you can practice the skills in the group.
Duration: 8 weekly sessions (90 minutes each)
Cost: $250.00 for the group
Individual
Leap of Faith Counselling
Heather guided our sessions with patience and understanding, and we felt supported. We never felt forced or manipulated, but at the same time she asked that we be honest, creating a safe environment where we laid it all out on the table. I have never experienced honesty like that in my entire life, and it was profound. She always asked questions, allowing us to come to our own conclusions. At the same time, she found a way to keep the sessions on track, bringing us back if we were spiraling or stuck. She taught us how to listen, not only to each other, but to the physical sensations accompanying different emotions, and we still use those techniques today. At the end of each session, we felt like Heather had given us something to focus on or hang on to until the next session, some sort of common goal.

We absolutely love our sessions with her. We both feel we have an opportunity to speak and be heard and she does a great job of ensuring we are truly understanding what the other is communicating. Every time we go for a session, my husband and I come out feeling like a weight has been lifted, more open, and more connected with each other. We both appreciate her so much that we have been seeing her individually as well on occasion. Heather was recommended to me and I would, and have, happily recommended her to any of my family or friends who are looking for counselling services, whether that be personal or marital.

I worked with Heather for many years. In both her personal and professional lives, and as a colleague, she is gentle, compassionate, ethical and conscientious. Heather is always trying to improve on and develop her skills to serve clients. She reflects on her practice and seeks consultation when she feels it could be helpful. The highest compliment I can give her is that I would never hesitate to recommend and refer others to her.

I have known Heather for 30 years… As a therapist she is highly skilled and has extensive experience working with individuals and groups both face-to-face and online.  She is also herself: compassionate and caring, gentle and empathic, solid and engaged.  She listens well, is insightful and creative in her approach, and possesses wisdom far beyond her years.  I wholeheartedly endorse her as she begins her private practice.  She is now doing the work she was born to do and her clients could not be more fortunate to have her.