Counselling Services
In this world, it can be hard to reach out for help. It can be hard to take that next step. After more than 25 years of working with individuals, couples, families and groups, I know that real change can and does happen. You do not have to stay stuck in the same old rut, listen to the same old thoughts, or accept that this is as good as it is going to get. Sometimes all it takes is a "leap of faith". Sometimes all it takes is a single step. Please contact me for more information about how I can help you take the next step.
As part of my commitment to offering high quality, professional counselling services I continue to learn and develop professionally and seek clinical supervision and consultation when needed.
When you are too tired to "count sheep": Overcoming Insomnia and Achieving a Restful Sleep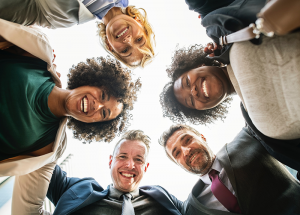 A good sleep has so many "quality of life" and health benefits, but often a good sleep can feel impossible to achieve. In this group, I will teach you concrete skills for overcoming insomnia once and for all. Using the tried and true gold standard approach for treating insomnia – Cognitive Behavioral Therapy for Insomnia (CBT-i), you will learn how to monitor your sleep, use a buffer zone, create a sleep sanctuary and finally achieve a more restful, deep sleep – that sleep that you have been craving. If you are too tired to count sheep anymore, this group is for you. This group is an educational group.
Duration: 8 weekly sessions (90 minutes each)
Cost: $250.00 for the group (plus the cost of a workbook)
Stress Busters: Slowing Down to the Rhythm of Life
We all have so many demands that can pull us in so many directions. It can be hard to catch your breath, and slow down to the rhythm of life. In this group, I will teach you how to take a deep breath, use imagery to relax, and change thought habits that fuel stress. I will also teach mindfulness practices, and how to use the spiritual practice of contemplation to achieve a sense of peace and quiet your racing mind and heart. If you are ready to learn some concrete, tried and tested skills to bust stress, this group is for you.
This group is psycho-educational, with an emphasis on experiential exercises so that you can practice the skills in the group.
Duration: 8 weekly sessions (90 minutes each)
Cost: $250.00 for the group
Individual
Leap of Faith Counselling